STRAWBERRY SPINACH SALAD

                 1lb. fresh spinach

                    1 qt. strawberries, washed and sliced

                1/2 cup olive oil

                    1/4 cup red wine vinegar

                    1/2 cup sugar  or even better sugar   

            subsitute

              1 T. poppy seed  (opional, for many                                 reasons --- they also get stuck

                  in between your teeth and does

                 not look good.)

             2T. sesame seed

          11/2 T. onion, grated

                1/4 T. Worcestershire sauce

                Mix spinach and strawberries. 

             Make dressing for salad be mixing all

          other ingredients.

              Pour over salad and mix gently,

           just before serving.

              I really hope you try this, it may

               sound  strange, I thought so when I

            heard about it  a few weeks ago I went

              to a cook-out at my Aunts and she should

              have  been a chef, I tried it and I

            could not stop eating it, except

             for the poppy seeds. When ever my

             daughter said look in the mirror I

             was horrifide.  It's a wonderful salad

               for the summer.  Enjoy... DEBBIE

Group Moderator Gail from Iowa

OVERNIGHT COFFEE CAKE

2/3 c. oleo                                1 c. buttermilk

1 c. sugar                             1 t. soda

1/2 c. brown sugar                 1 t. baking powder

2 eggs   1/2 t. salt

2 c. flour                                   1 t. cinnamon

TOPPING:

1/2 c. brown sugar

1 t. nutmeg

1/2 c. nuts

Mix in order.  Mix topping and put over top. Put in greased 13x9 inch pan.  Store in the refrigerator until next morning.  Bake in 350 oven for 35 minutes.  Serve with whipped cream, ice cream or whatever.

3 or 4 slices bacon chopped

1/2 onion chopped

2 teaspoons minced fresh garlic

2 cups cooked cold rice ( I use Minute Rice)

2 med. eggs

salt & pepper to taste

This recipe only serves 2 people.It is easily doubled or tripled. The more you are making, the greater the likelihood that you will need 2 pans.

To prepare this dish, begin by chopping the bacon separately, than the onion and garlic. Fry the bacon in a large skillet until it begins to crisp up. Add the onions and garlic. Saute briefly until the vegetables become fragrant and tender, Add the rice and cook it around until it is hot and absorbs the bacon fat. Crack both eggs into the pan on top of the rice. Using your spatula or a fork, stir the egg into the rice mixture. Cook and stir until the egg is cooked through.Salt and pepper to taste. Serve in a bowl for a quick lunch.

This dish is primitive and ancient.It is also quite delicious. Once you taste it, you will find yourself craving it.

Pat and I like this with a tossed salad for

our supper.

We don't have bacon very often because of the cholesterol and fat so this is a real treat for us.

Hope you enjoy like I do~

Pastor Pat : )

Senior Pastors Patrick and Nancie-rose from Iowa

Sunday Devotional Pastor Phyllis from Canada

1 c. whole pecans

1 tsp. vinegar

3 egg whites

pinch salt

1 c. sugar

zipper baggie

wooden spoon

tape

Bible

Preheat oven to 300 F. Place pecans in zipper baggie and letchildren beat

them with the wooden spoon to break into small pieces. Explain that

afterJesus was arrested he was beaten by the Roman soldiers.

Read John 19:1-3.

Let each child smell the vinegar. Put 1 tsp. vinegar into mixing bowl.

Explain that when Jesus was thirsty on the cross he was given vinegar

to drink. Read John 19:28-30.

Add egg whites to vinegar. Eggs represent life. Explain that Jesus

gave Hislife to give us life.

Read John 10:10-11.

Sprinkle a little salt into each child's hand. Let them taste it and brush

the rest into the bowl. Explain that this represents the salty tears shed by

Jesus' followers, and the bitterness of our own sin. Read Luke 23:27.

So far, the ingredients are not very appetizing. Add 1 c. sugar.Explain

that the sweetest part of the story is that Jesus died because He loves us. He

wants us to know and belong to Him.

Read Ps. 34:8 and John 3:16.

Beat with a mixer on high speed for 12 to 15 minutes until stiff peaks are

formed. Explain that the color white represents the purity in God's eyes of

those whose sins have been cleansed by Jesus.Read Isa.1:18 and John 3:1-3.

Fold in broken nuts. Drop by teaspoons onto wax paper covered cookiesheet.

Explain that each mound represents the rocky tomb where Jesus' body

was laid. Read Matt. 27:57-60.

Put the cookie sheet in the oven, close the door and turn the oven OFF. Give

each child a piece of tape and seal the oven door. Explain thatJesus' tomb

was sealed. Read Matt. 27:65-66.

GO TO BED! Explain that they may feel sad to leave the cookies in the

ovenovernight. Jesus' followers were in despair when the tomb was sealed.

Read John 16:20 and 22.

On Resurrection morning, open the oven and give everyone a cookie. Notice

the cracked surface and take a bite. The cookies are hollow! On the first

Resurrection day Jesus' followers were amazed to find the tomb open

and empty. Read Matt. 28:1-9.

HE HAS RISEN!

God bless~

Pastor Phyllis


MY GRANDSON'S FAVORITE

PUMPKIN BARS

Group Moderator Gail From Iowa

2 c. flour                           1/2 t. salt

2 t. cinnamon                   4 eggs

1 t. cloves                         2 c. sugar

2 t. soda                            1 c. oil

1 t. baking powder         2 c. canned pumpkin

Sift together the dry ingredients.  Beat together the eggs, sugar, and oil.  Mix in dry ingredients.  Add pumpkin.  Makes a large pan full.  Put in 2 greased 9 x 13 pans or one large cookie sheet.  Bake for 45 minutes at 350.

You can frost it with vanilla frosting that you purchased or the following:

Cream together 1 cube butter and 1 large pkg. cream cheese.  Add 3/4 box powdered sugar, 1 c. chopped pecans and 1 t. vanilla.

Delicious... Gail

Chronic/Pain Support Family Recipes




HAVE YOU EVER NOTICED THAT THE BEST COOKS EVER SERVE AT CHURCH POT LUCKS???

Easy Chicken Stir Fry

Serves 4

  1 tablespoons  ketchup

  2 teaspoons  ground ginger or grate some fresh

  2  cloves  garlic -- pressed

  3 skinless boneless chicken breast halves -- thinly sliced

(about 3/4 pound)

  1 tablespoon  vegetable oil

  1 tablespoon sesame oil

  6 green onions -- cut into 1-inch pieces

  1 green bell pepper -- thinly sliced

  1 red bell pepper -- thinly sliced

  4 cups  hot cooked brown rice

Mix soy sauce, ketchup, ginger and garlic in resealable heavy-duty

plastic bag. Add chicken; seal bag and turn to coat with marinade.

Let stand 15 minutes. Heat 1 tablespoon of the oil in 10-inch skillet

or wok over medium-high heat. Add green onions and bell peppers; stir-

fry until crisp-tender. Remove from skillet. Heat remaining 1

tablespoon oil in skillet. Add chicken; stir-fry 4 to 5 minutes or

until no longer pink in center. Stir in bell pepper mixture. Serve

with brown rice.

Per serving: 436 Calories (kcal); 9g Total Fat; (18% calories from

fat); 27g Protein; 9g Fiber; 61g Carbohydrate; 51mg Cholesterol;

670mg Sodium

VEGETARIANS: Skip the chicken and add some tofu and extra veggies.

You'll love it!

  ENJOY.......LindaC.







DATE-NUT-CARROT BREAD

Combine and let stand for 15 minutes:

3/4 cup water

1/2 cup pitted dates, chopped

1/2 cup golden raisins

Stir in:

1 cup shredded carrot

1/2 cup coarsely chopped nuts

3 tbsp vegetable oil

2 large eggs

combine:

1½ cups all-purpose flour

1/2 cup whole wheat flour

1/4 cup brown sugar (or less)

1 tsp baking powder

1½ tsp cardamom

1/2 tsp allspice

Add carrot mixture to flour mixture, stirring just until moist.

Spoon batter into an 8 x 4-inch greased loaf pan.

Bake at F 350 degrees (175°C) for about 1 hour.


E-card Angel Director Chele from MO

Butter Pecan Cheesecake

Yields one 9-inch cheesecake

1 1/2 cup Graham cracker crumbs

1/3 cup Sugar

1/3 cup Butter or margarine; melted

1/2 cup Pecans; finely chopped

3 pkg Cream cheese (8-oz pkgs); softened

1 1/2 cup Sugar

3 Eggs

2 Cartons commercial sour cream (8 oz cartons)

1 tsp Vanilla extract

1/2 tsp Butter flavoring

1 cup Pecans; finely chopped, toasted

*Directions:*

Combine cracker crumbs, 1/3 cup sugar, butter, and 1/2 cup pecans, mixing well. Reserve 1/3 cup mixture; firmly press remaining mixture on bottom of a 9-inch springform pan.

Beat cream cheese with an electric mixer until light and fluffy; gradually add 1-1/2 cup sugar, mixing well. Add eggs, one at a time, beating well after each addition. Add sour cream and flavorings; mix well. Stir in 1 cup pecans.

Spoon into prepared pan; sprinkle with reserved crumb mixture. Bake at 475 degrees for 10 minutes; reduce temperature to 300 degrees, and bake an additional 50 minutes. Let cool to room temperature on a wire rack; chill

This is really good but it is very

rich in taste.,, Chele

Lemon Royals

From the Kitchen of Bess

INGREDIENTS:

DOUGH

2 sticks (1 cup) unsalted butter, slightly softened 1 cup sugar

1 tsp cream of tartar

½ tsp baking soda

¼ tsp salt

2 eggs

2 Tbsp finely grated lemon peel

4 Tbsp fresh lemon juice

1 tsp almond extract

2 ¾ cups all-purpose flour

Water to bring dough to "pie crust"

texture GLAZE:

1 ½ cups confectioners' sugar

1 Tsp unsalted butter, warm but not melted

3  Tbsp fresh lemon juice, at room

temperature or slightly warm.

½ tsp light corn syrup

2 drops almond extract

enough water to bring glaze to

spreading consistency

Decoration: 2 drops liquid yellow food color

~~~~~~~~~~~~~~~~~~~~~~~~~~~~~~~~~~~~~

  1.Coat baking sheet(s) with nonstick spray.

  2.Dough: In a large bowl, with mixer, beat     all ingredients except flour until pale and fluffy.               Stir in flour just until blended.

  3.Gather into a ball and knead as you would

pie crust.  Place balls 1 1/4 in. apart on

baking sheet(s)

4.Bake 1 sheet at a time, reversing from front to  back halfway through baking 10 to 12 minutes     until just faintly browned at edges.  Transfer 

  cookies to wire rack(s) to cool completely.

  5.Glaze: Stir ingredients in a small bowl until 

  smooth and blended.  If needed, add more 

  lemon juice or water until a thin glaze.  Set 

  rack(s) with cookies over was paper.  Spoon

  glaze on top of each one.  Let stand 1 hour 

  until glaze sets.

6. To decorate: Stir yellow food color into leftover glaze.  Add small amount of water to  thin and drizzle lines on cookies.

Oven temp. 350 degreesTime:10 to 12 minutes

Serves: 48 medium size cookies size cookies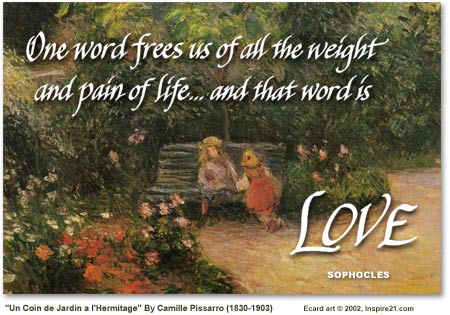 Click here return to Support Family Recipes Pg 1

Click here to return to Fibro/Chromic Pain Help

Click here to get to Page 3 Recipes