Fibro/Chronic Pain Support Family Recipes

Margaretha from Sweden

ROASTED CAULIFLOWER  - Serves 4.

1 small head cauliflower, cut into small florets

3 tablespoons walnut or olive oil

1/8 teaspoon salt

1 tablespoon lemon juice

1 tablespoon Dijon mustard

1/3 cup half-and-half

1/3 cup toasted walnuts, coarsely chopped

1/8 teaspoon ground black pepper

1. Preheat the oven to 450 (230°C)

2. In a roasting pan, toss the cauliflower with 2 tablespoons of the oil and the salt. Roast until tender and lightly browned, stirring once or twice, 15 to 20 minutes.

3. In a large bowl, whisk together the lemon juice, mustard, half-and-half, and remaining 1 tablespoon oil. Add the cauliflower, scraping any residual oil into the bowl.

4. Add the nuts and pepper, and toss to coat. Serve warm.

Linda C

Baked Pork Chops with Garden Stuffing from: Campbell's Kitchen

Prep Time:  10 min. ⢠Cook Time:  40 min. 

Herb-seasoned stuffing mixed with colorful vegetables make a savory bed for tender, oven-baked pork chops topped with a golden mushroom sauce.

Ingredients: 1  can (10 3/4 oz.) Campbell's® Golden Mushroom Soup

3/4  cup water

1  bag (16 oz.) frozen vegetable combination (broccoli, cauliflower, carrots)

1  tbsp. margarine OR butter

4  cups Pepperidge Farm® Cubed Herb Seasoned Stuffing

6  bone-in pork chops, 3/4" thick

Directions:

MIX 1/3 cup soup, 1/2 cup water, vegetables and margarine in saucepan. Heat to a boil. Remove from heat. Add stuffing. Mix lightly.

SPOON stuffing mixture into greased 3-qt. baking dish. Arrange chops over stuffing.

MIX remaining soup and remaining water. Spoon over chops.

Anita from Illinois

TORTILLA ROLL OVER BAKE

1 LB GROUND BEEF

1 CAN ENCHILADA SAUCE

8 OZ. CREAM CHEESE

1 CAN CHOPPED GREEN CHILES

8OZ, SHREDDED MONTEREY JACK CHEESE

10 FLOUR TORTILLAS

BROWN GROUND BEEF AND DRAIN FAT. ADD ENCHILADA SAUCE. SPREAD SOFTENED

CREAM CHEESE ON EACH FLOUR TORTILLA THEN SPREAD A THIN LAYER OF CHOPPED

GREEN CHILES ON EACH ONE.

THEN, FOLD EACH ONE IN HALF. SPREAD A LAYER OFGROUND BEEF MIXTURE IN A 9X13 PAN, THEN PUT DOWN A SIDE BY SIDE LAYER OF THE FOLDED FLOUR TORTILLAS,

THEN ANOTHER LAYER OF THE GROUND BEEF

MIXTURE, THEN A LAYER OF SHREDDED CHEESE, THEN ANOTHER LAYER OF

TORTILLAS,

THEN ANOTHER LAYER OF THE BEEF MIXTURE THEN TOP WITH CHEESE.

BAKE IN THE OVEN AT 350 FOR ABOUT 20 MINUTES TIL THE CHEESE IS MELTED

REALLY GOOD. WE JUST LOVE THIS. MAKE SURE YOU GET MILD ENCHILADA SAUCE

THOUGH. HOPE YOU LIKE IT.

Donna from Australia

Mollys Chicken

Ingredients:

2 full chicken breasts or thighs. breadcrumbs parmesan cheese salt/pepper garlic clove butter worcestershire sauce

2 full chicken breast fillets cut into quarters

Place chicken in baking tray. Coat with breadcrumbs, parmesan cheese, salt and pepper. (Both sides.)

In saucepan melt 2 tablespoons butter.

Saute one clove of garlic finely diced.

Add 250ml Worcestershire sauce.. Bring it to simmer.

Pour over chicken.

Have oven preheated to 180%celcius. Cook for 1 hour. Serve with baked potato.baked pumpkin and steamed vegies in white sauce. Serves 4.  This is my families favourite chicken meal.


Macaroni Casserole

1 cup chopped onion

1/4 cup chopped celery

1 can (10-3/4 ounce) Healthy Request Cream of Mushroom soup(Campbell's®)

1/4 cup soymilk

1 Tbs dried parsley

1/4 tsp pepper

1 can (15 ounce) soybeans, rinsed, drained & ground

2 cups dry macaroni, cooked

4 ounce Cheddar-style soy cheese, grated

Preheat the oven to 350° F. Saute onion and celery in a non-stick pan (add a

little water if needed to prevent sticking). Add soup, soymilk, parsley and

pepper. Mix well. Stir in ground soybeans, cooked macaroni and half the soy

cheese. Place in a lightly oiled 2-quart casserole dish and top with

remaining cheese. Bake at 350° F for about 20 minutes, until cheese is

melted and casserole is bubbly.

Pastor Phyllis from Canada

ORANGE FLUFF

Fluff...Mandarin Oranges........ Orange Jello   

Raspberry Fluff.......Raspberries......Raspberry Jello

Lime/Lemon Fluff...Pineapple........Lime/Lemon Jello

OPTIONS:

Cottage Cheese........cream cheese

sour cream.........

Yogurt.....nuts

1 pkg orange jello

1 large drained can mandarin oranges

1 small carton cottage cheese  (optional)

1 3oz cream cheese

1/2 carton small sour cream

l  large carton Cool Whip

Cream jello and sour cream  and cream cheese...mix well

Add cottage cheese and drained pineapple

Fold in Cool Whip

Refrigerate till cold and enjoy.

It's a recipe you can create other diversions from Basic fluff.

SPAGHETTI  PIE

1 pound spaghetti, cooked and drained

2 Tablespoons butter or margarine

1 cup parmesan cheese, divided

1 Beaten egg

1 Small container cottage cheese

1 quart spaghetti sauce

4 ounces shredded mozzarella cheese

Prepare spaghetti, add butter, = cup parmesan cheese

And egg. Line bottom of greased 9x13 baking dish with

Spaghetti mixture. Spread cottage cheese on top,

Sprinkle with mozzarella cheese, pour sauce

Over top and sprinkle with remaining

Parmesan cheese.

Bake 350 : 30-

40 minutes.

KFC Cole Slaw

      8 cups finely chopped

                    cabbage

     1/4 cup carrot, shredded

               1/3 cup sugar

               1/2 teas. salt

            1/8 teas. pepper

                1/4 cup milk

         1/2 cup mayonaise

          1/4 cup buttermilk

      1 1/2 tbls. white vinegar

        2 1/2 tbls. lemon juice

  Cut cabbage and carrots into

small pieces about the size of rice kernels.

(The food processor is great for this!)

In salad bowl, combine the sugar, salt, pepper, milk, mayonaise, buttermilk, vinegar and lemon juice.

Beat

  until smooth. Add the cabbage and carrots.

Mix well.

Cover and refrigerate

  for at least 2 hours before serving. 

Serves 6 to 8. 

Pastor Nancie-rose from Iowa



More recipes

  Click here to go to Page 2...

Helpful Hints - Didcha Know..

sent in by Moderator~ Gail

Drinking two glasses of Gatorade can relieve headache pain

almostimmediately,without the unpleasant side effects caused

by traditional pain relievers.

Did you know that Colgate toothpaste makes an excellent salve

  for burns.

Before you head to the drugstore for a high-priced inhaler  filled

with mysterious chemicals, try chewing on a couple of

curiously strong Altoids peppermints. They'll clear

up your stuffed nose.

Achy muscles from a bout of the flu? Mix 1 Tablespoon of  horseradish

in 1/2 cup of olive oil. Let the mixture sit for 30 minutes, then apply it as a

massage oil, for instant relief

for aching muscles.

Sore Throat? Just mix 1/4 cup of vinegar with 1/4 cup of honey and

take 1  Tablespoonsix times a day. The vinegar kills the bacteria.

Cure urinary tract infections with alka-seltzer. Just dissolve two

tablets  in a glass ofwater and drink it at the onset of the symptoms.

Alka-Seltzer begins eliminating urinary tract infections almost

instantly-even though theproduct was never been

advertised for this use.

Eliminate puffiness under your eyes..... All you need is a dab of

preparation H, carefully rubbed into the skin, avoiding the eyes.

The  hemorrhoid ointment acts as a

vasoconstrictor, relieving the swelling  instantly.

Honey remedy for Skin Blemishes...... Cover the blemish with a dab

of  honey and place a band-aid over it. Honey kills the bacteria,

keeps the skin sterile,and speeds healing.

Works overnight.

Listerine therpy for toenail fungus.... Get rid of unsightly toenail

fungus by soaking yourtoes in Listerine mouthwash. The

powerful  antiseptic leaves your

toenails looking healthy

again.

Easy eyeglass protection.... To prevent the screws in eyeglasses

from loosening, apply a small drop of Maybelline Crystal

Clear nail polish to the threads of the screws before

tightening them.

Coca-Cola cure for rust... Forget those expensive rust removers. Just

saturate anabrasive sponge with Coca Cola and scrub the rust stain.

  The  phosphoric acid in the coke is what gets the job done.

Cleaning liquid that doubles as bug killer.... If menacing bees,

wasps,  hornets, or yellowjackets get in your home and you can't

find  the insecticide, try aspray of Formula 409.

Insects drop to the ground  instantly.

Smart splinter remover..... just pour a drop of Elmer's Glue-all over

the splinter, let dry,and peel the dried glue off the skin.

The splinter sticks to the driedglue.

Hunt's tomato paste boil cure.... Cover the boil with Hunt's tomato

paste as a compress.The acids from the tomatoes soothe the

pain and bring the boil to a head.

Balm for broken blisters..... To disinfect a broken blister, dab on a

few drops of Listerine.... a powerful antiseptic.

Heinz vinegar to heal bruises... Soak a cotton ball in white vinegar

and apply it to thebruise for 1 hour. The vinegar reduces the

blueness and speeds up the

healing process.

Kills fleas instantly. Dawn dishwashing liquid does the trick.

  Add a few drops to your dog's bath and shampoo the animal thoroughly.

  Rinse we to avoid skin irritations. Good-bye fleas

Rainy day cure for dog odor.... Next time your dog comes in from the

rain,  simply wipedown the animal with Bounce or any dryer sheet,

instantly  making your dog smell

springtime fresh.

Eliminate ear mites.... All it takes is a few drops of wesson corn

oil in your cat's ear. Massage it in, then clean with a cotton ball.

  Repeat daily for 3 days. The oil soothes the cat's skin, smothers the

mites, and accelerates healing.

Vaseline cure for hairballs..... To prevent troublesome  hairballs,

apply a  dollop ofVaseline petroleum jelly to your cat's nose.

The cat will lick off the jelly, lubricating anyhair in its stomach so it can

pass easily  through the digestive system.

Quaker Oats for fast pain relief.... It's not for breakfast anymore!

Mix 2 cups of Quaker Oats and 1 cup of water in a bowl and warm

in the microwavefor 1 minute, cool slightly, and apply the mixture

to your hands for soothing relief from

arthritis pain.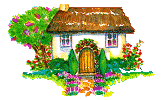 Click here to return to Fibromyalgia/Chronic Pain Help

http://fibromyalgiahelp.homestead.com