Fibro/Chronic Pain Support Group Ministry

Patiently I wait upon the Lord,

hands lifted upwards towards His touch,

awaiting deliverence by my adored

grasping in desperation for his clutch.

Drawn up from the miry clay

not knowing where to go.

Seeking for a better day

  a hand of strength bestowed.

Finally in my desperation

strong hands reach for mine.

Caressing me away from despair

as I slowly give in and resign.

Touched by His loving hands

a soulful song in my heart,

God breathes on me a new song

a blessed song of a new start.

Copyright ©2009 Nancy Carico Dittert

Aka~ Pastor Nancie-rose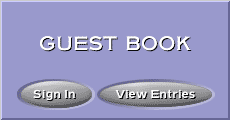 Fibro/Chronic Pain Support Group Ministry

354 MEMBERS WORLDWIDE

Check us out or Join us by going here...

Visit Founder~ Nancie-rose's Chronic Pain site at...