Join us at Nancie-rose's

              Fibro/Chronic Pain                      Support Group Ministry

We are here for each other!






Sad because you can't do this anymore???

Dont cry! Join us at the support group.

We will put a  

   SMILE

on your face!

FIBRO/CHRONIC PAIN E-mail Support

You won't be disappointed with this loving and caring Christian Support Group Ministry.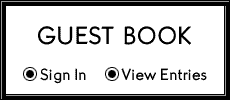 Click here to view the Fibro/Chronic Pain Web Site...

  We understand your pain because we have been there too...

Pastor/Founder~ Nancie-rose and Staff &

             ~Your Friends at Fibro/Chronic Pain Support Ministry

  I ASKED GOD

  I asked for a flower,

He gave me a garden.

  I asked for a tree,

He gave me a forest.

  I asked for a river,

  He gave me an  ocean.

I asked for a friend,

  He gave me        "YOU."


AN INVITATION TO JOIN OUR SUPPORT GROUP

Hello friends... We would like to invite you to join our CHRISTIAN Fibro/ Chronic Pain Support Group.

We are a Christian Internet Ministry of caring friends and loved ones that bind together in compassion and

concern for one another.

Prayer Requests and Praise Reports are

more then welcome!

We also send and receive important Fibro and Chronic Pain info to the group.  Sue our Medical Researcher works on getting  as much positive info as possible for the Group. Others in the group also send helpful information.

Our Pastors are available for

Pastoral Counseling & Daily Devotionals.

Todays Promise, and prayers.

We like to remember that all of us are ill and may have days or times that we are not able to respond to things that come into the Group because of our illnesses, myself included.

Also some fun things come into the group, like clean jokes, poetry, inspiring graphics and  inspirationals. Occasionally we even see a good recipe come in.  We do ask if you send any of the above please remember that it not be too lengthy because  some of our members have DIAL UP or

SLOW COMPUTERS. If you send a Devotional

please  send to our Senior Pastor

no more than one per day per person please.

We are a Christian Group and we ask that everyone would refrain from religious debates or anything that would cause any friction between members. We are all here regardless of religious backgrounds, to love and support one another & show compassion.  Also please send nothing with curse words or political slurs for obvious reasons.

We are thankful that all are here to comfort and show compassion to hurting people... people that are hurting physically and emotionally.

If you feel lead to pray for someone that has a  prayer

need please feel free to do so in the Group.

Our prayer is that this caring community group of friends can be a refuge and a peaceful haven to come to share, vent or listen to each others hearts cry.

God Bless You ~~ Pastor & Founder Nancie-rose

(Aka~ Nancy Dittert)

If you wish to subscribe and you are having problems please contact   me at~ nancydittert@aol.com and I will gladly help you
.
Senior Overseer Pastor/Founder~-Nancie-rose~ 

Lighthouse Senior Pastor~ Patrick Dittert,

Senior FCPSGM Pastor~ Rev. Dr. Nick Dais,

Moderator~ Sherry Cantrell,

Moderator~ Cammie Redlin,

Group Med.Researcher~ Sue Devecka,

Graphics Director~ Brandie Richards

IN LOVING MEMORY~

Gail Viether & Pastor Phyllis Corbin

363 Members Strong

IF YOU WANT TO JOIN OUR FREE CHRISTIAN SUPPORT GROUP?


CLICK HERE TO CHECK THIS OUT

Copyright © 1997

Lighthouse Independent Ministries

(We are not affiliated with any other organizaton

or church.)

Please feel free to join with us as we bind together in love and prayers to add our special touch to the Fibro/ Chronic Pain

Support Group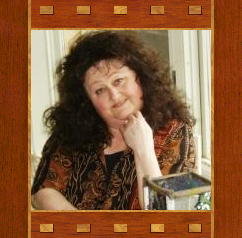 Pastor & Founder

Nancie-rose

(Nancy Carico Dittert)