Permission is granted to use my Devotionals for any Ministry work. Please leave my name intact...  

Copyright ©2014~~Rev. Patrick Dittert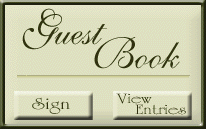 Click here to e-mail Rev. Pat

Copyright © 1997 

This site & Devotional Ministry 

is owned, designed & managed by~ 

LIGHTHOUSE INDEPENDENT MINISTRIES 

Nancy Dittert Aka~ Nancie-rose

 We are not affiliated with any other group or denomination.

Click here :

to link back to Nancie-rose's

Fibro/Chronic Pain Support Ministry Page

Page designed by~ Nancie-rose



Click here for Support for Disabled Ministers

Click here to learn about receiving a free 3 minute or less Audio Bible Promise in your Inbox daily...





FLY AWAY

We have all heard the song Ill fly away. As Christians we will do that very thing one day when the Lord comes to take his Bride home to Heaven. We all get excited thinking about it. 

Well this evening I was looking out the window. I noticed a hot air balloon. I have always wanted to ride in one but have never had the opportunity to do so. As I stood for several minutes watching the balloon I was remineded of stories that I have heard that you can actually hear people talking on the ground and they do not know you are there.

I have always enjoyed flying and for the most part all the flights I have had have been good ones. However the flight I am looking forward to is the one we refer to as the Rapture. That will be first class and escorted by Angels. It's destination will be one way and for eternity. No crowded terminals, no smelling of jet fuel. Our fuel is our Faith we have had in the Lord and that was paid for at Calvary

The announcement of the flight will be the blast of a trumpet. However we have warnings and notices all throughout the Word about getting ready for the flight. It will be as quick as the twinkling of our eyes, and we will travel millions of miles at record speed.

The only way we can get on this flight is to invite Jesus to come into our hearts and forgive us of our sins.

Folks today is the day to get relief fron this old world give your heart to him and know He has everything under control...

For the Lord himself shall descend from heaven with a shout, with the voice of the archangel, and with the trump of God: and the dead in Christ shall rise first: 

1Th 4:17 Then we which are alive and remain shall be caught up together with them in the clouds, to meet the Lord in the air: and so shall we ever be with the Lord. 

1Th 4:18 Wherefore comfort one another with these words. ( 1 Thessalonians 4:16-18, KJV)