SCRIPTURES IN TIME OF NEED

           When you are discouraged.....  Isaiah 40

           When you are blue.....  Psalm 34

            When your burden grows heavy... Matt.11:25-30

           If your faith wavers... Hebrews 11

           When God seems far away.....    Psalm 139

           For Christian guidance & assurance... Rom. 8

       When you are repentant..... Psalm 130:51

         When you are drawn into quarrels.. James 3

        When you have business worries.. Matt.6:19-34

           If you long for wealth.....   Mark 10:17-31

           If you feel bitter toward man... I Cor.13

           If you are nursing a grudge.. Leviticus 19:16,17;

           Mark 11:25,26; Luke 17:3,4

           If men are intolerant.....   Romans 14

           For Pauls "portrait of a gentleman".. Rom.14

              When you are in trouble or danger.....

               Psalms 23, 31, 46, 91, 121

           Jesus advice on prayer..... Matt.6:5-15

           On giving thanks..... Psalms 38, 98, 145

           Reassurance in old age... 2 Cor.4:16&5

           Jesus rules of Christian Behavior... Matt.5

              Good recipe for happiness... Colossians 3:12-17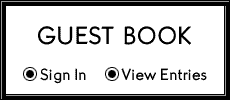 Click to add  this site to          your favorites:


John 3:16 - For God so loved the world, that He gave His only begotten Son,

that whosoever believeth in Him should not perish, but have everlasting life.

John 14:6 - Jesus said unto him, I am the Way, the Truth, and the Life: no man

comes unto the Father, but by Me.

Acts 2:21 - And it shall come to pass, that whosoever shall call on the Name of

the Lord shall be saved..

God is good...all the time!

Please sign our guest book

        Click here to link back to Nancie-rose's 

                Fibromyalgia Help Home page

NUGGETS FOR THE

             SOUL

Need to find something on the Internet??? Search here: